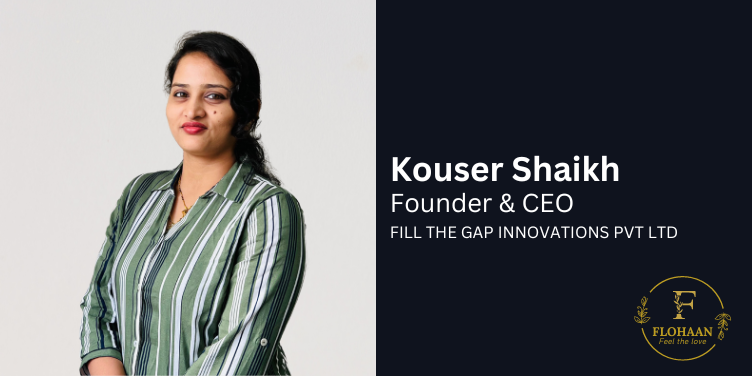 Flohaan: The Bangalore-based Startup Disrupting the Gifting Industry
BANGALORE, INDIA – Flohaan, a Bangalore-based startup, has been making waves in the gifting industry since its inception in 2022. The company, known for its luxury flower gifting and customised gifts, has been disrupting the industry by offering cost-effective luxury products for middle-class and lower-class people.
Started by a group of young entrepreneurs with a passion for flowers and gifting, Flohaan was born out of the desire to provide a high-end gifting experience that was accessible to everyone. The founders recognized that while there were plenty of luxury gifting options available in the market, they were often priced beyond the reach of the average consumer. This is where Flohaan stepped in – offering premium quality products at an affordable price point.
Personalized Gifts and Premium Florals: Flohaan's Unique Approach to Gifting
The company's product range includes premium floral arrangements and customized gift hampers. The team at Flohaan works closely with their customers to create personalized gifts that are tailored to the recipient's preferences and interests. Flohaan's gift options are sure to leave a lasting impression.
The Flohaan Difference: Quality and Affordability for All
What sets Flohaan apart from its competitors is its commitment to quality. The company uses only the freshest, highest-quality flowers in its arrangements, and sources its products from the best vendors in the market. Each gift is carefully curated and hand-packed to ensure that it arrives in perfect condition.
Flohaan's Mission to Make Luxury Gifting Inclusive for Middle-Class and Lower-Class Consumers
But what really sets Flohaan apart is its mission to make luxury gifting accessible to everyone. The company has taken a bold step by offering premium quality products at an affordable price point, making it possible for middle-class and lower-class people to enjoy the same high-end gifting experience.
Speaking about the company's vision, The founder said, "We believe that gifting should be an inclusive experience, not an exclusive one. Everyone deserves to feel special, no matter what their budget is. That's why we're committed to providing cost-effective luxury products that make people feel valued and appreciated."
Flohaan's Innovative Approach to Gifting Gains Loyal Customer Base
Since its launch, Flohaan has gained a loyal customer base its products and services. The company's innovative approach to gifting has been welcomed by consumers who appreciate the value of high-quality products at an affordable price.
The Future of Flohaan: Expanding Product Range and Reaching More Customers Across India
Looking to the future, Flohaan aims to expand its product range and reach more customers across India. The company's founder are confident that their unique approach to gifting will continue to disrupt the industry and make luxury gifting accessible to everyone.
Premium Gifting Experience at an Affordable Price: Flohaan's Value Proposition
If you're looking for a premium gifting experience that won't break the bank, look no further than Flohaan. With its commitment to quality and affordability, this Bangalore-based startup is bringing a much-needed change to the gifting industry.