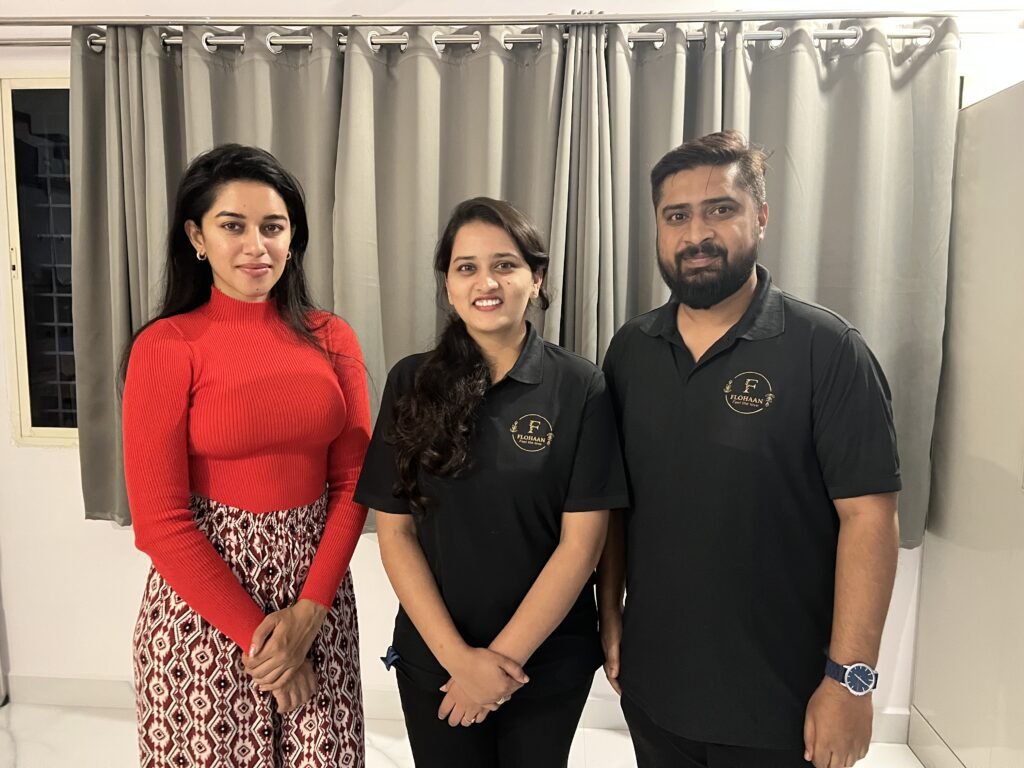 Flohaan Surprises Mirnalini Ravi with Luxury Flowers to Show Appreciation
Flohaan, a leading provider of hand-crafted floral arrangements, surprised Mirnalini Ravi, a well-known figure in the entertainment industry, with a stunning bouquet of luxury flowers. The presentation was made by the CEO and team of Flohaan, who wanted to show their appreciation for Mirnalini's contributions to the industry. The expertly crafted arrangement featured a variety of high-end flowers and was guaranteed to remain fresh for at least five days.
"We are so grateful for everything that Mirnalini has done for the entertainment industry," said the CEO of Flohaan. "We wanted to show her our appreciation in a special way, and we hope that this bouquet brings a little bit of joy and beauty into her life."
Mirnalini was touched by the thoughtful gesture, expressing her gratitude for the quality and beauty of the flowers, as well as the support from Flohaan.
Flohaan: Disrupting the Gifting Industry with Premium Quality Products at Affordable Prices
Flohaan, a Bangalore-based startup, has been disrupting the gifting industry since its inception in 2022. Started by a group of young entrepreneurs with a passion for flowers and gifting, Flohaan aims to provide a high-end gifting experience that is accessible to everyone. The company offers premium quality products at an affordable price point, including premium floral arrangements and customized gift hampers.
Flohaan's Unique Approach to Luxury Gifting: Making it Accessible to Everyone
What sets Flohaan apart from its competitors is its commitment to quality. The company sources only the freshest, highest-quality flowers and curates each gift to ensure it arrives in perfect condition. But what truly sets Flohaan apart is its mission to make luxury gifting accessible to everyone, offering cost-effective luxury products for middle-class and lower-class people.
"We believe that gifting should be an inclusive experience, not an exclusive one. Everyone deserves to feel special, no matter what their budget is. That's why we're committed to providing cost-effective luxury products that make people feel valued and appreciated," said the founder.
Since its launch, Flohaan has gained a loyal customer base for its innovative approach to gifting. The company's founders are confident that their unique approach will continue to disrupt the industry and make luxury gifting accessible to everyone.
Flohaan's Mission to Expand its Product Range and Reach More Customers Across India
Looking to the future, Flohaan aims to expand its product range and reach more customers across India. If you're looking for a premium gifting experience that won't break the bank, Flohaan is the perfect solution.